Well, here I am my first foray into blogging. Don't get me wrong, I've written business blogs for my 9 to 5 gig as a marketer. But this time it's personal. This blog is for me and people like me. When I say people like me, I am talking women who have found themselves at a pivotal point in their lives. People that have found or are looking for the strength to say I deserve better than this. I deserve to have some happiness, some fun, some peace. So, if you are still reading, THANKS! I'd like to tell you my story of how I ended up here. 
Losing Myself
Let me start by saying that I understand that everyone has their cross to bear in life and some of us do it with style and grace and a strength that surpasses human understanding. I am not one of those people. :) I have always been known as a fighter. I grew up depending on my fist or my mind to get me through and both were quick, sharp, and could knock down whatever stood in my way. Or so I thought. That was until I had to fight some battles that seemed bigger than me. I've fought endometriosis, adenomyosis (click on it if you don't know that one), ovarian cyst, fibromyalgia, and depression - and that just in the past decade or so.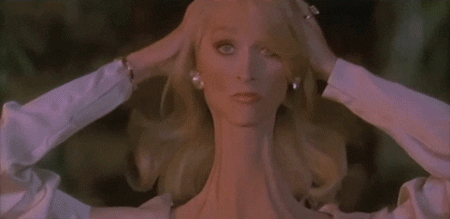 Through all of the ups and downs of battling chronic pain and depression, I always fell back on my career. It was the crutch that held me up. No matter what I could say I was working toward some sort of success, right? 
That all changed when I moved to back home to the New Orleans area to be closer to my family. No, I am not a Katrina story (although I love and feel for those that relocated because of it). I had relocated to Atlanta because I couldn't find work in New Orleans. So somehow I thought that when I came back armed with an MBA and several years experience with a Fortune 500 company under my belt things would be different. I learned the hard way that was not the case. As I swallowed large gulps of pride and took an almost $20K pay cut, I felt the first tinge of that sinking feeling. As time and other jobs went on, I sunk lower and lower into a place I didn't recognize. I didn't recognize me. My 40th birthday came around and I experience what I think would be a mid-life crisis. I have learned that men and women experience mid-life crisis differently. So I didn't go out and buy a Corvette or take a younger lover (although if Ricky Whittle or Jason Momoa are interested, call me! JOKING! JOKING!).
I got depressed. I cried almost the entire weekend of my birthday. And girl I kept crying. I cried in the bathroom at work. I cried on my hour-long commutes home. I even cried in the shower. I carried on that way for six months. Until one day I was called into a meeting and told that the extra work I had been doing would be offloaded to two other people that were getting major promotions to do the work and I would have to help them learn the jobs. Where they serious? Nothing more than an 'atta a girl for me? The only thought that kept ringing in my head was "what about me, what about me, what about me?" Had I put in countless hours for other people to be promoted?
I am an emotional eater so I am sure you can imagine the bings that followed. I felt hurt, bitter and angry. I ate and cried until there was nothing left but anger. But it was anger I hadn't felt before. I didn't want to fight anyone or throw a fit. I wanted, no needed, something to change. And that anger was the spark that set me ablaze.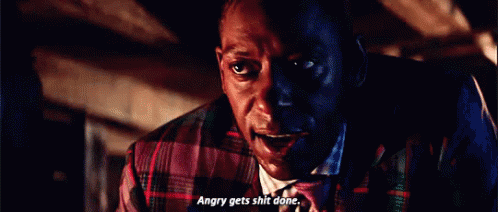 Coming Out of the Darkness
I don't have a great Hollywood story where I get to walk in an quit my 9 to 5, I have a mortgage and a child going to college. Sooo yeah! But what I do have is that fire in me that had gone out. Through the years of pain and disappointments, I had lost that fire in me to stand tall and take control of my own life. I now have the drive to find my own path again. To find my passion. To be the Queen of My Everything.
I'm not saying I'm doing this all alone, depression is a major rhymes with witch. I've reached out to my support system, am searching for a therapist I feel really "gets me," and have started to make time for self-care. That self-care part is the part that has lead me to blogging and creating an online boutique. Because I know that there are other women like me out there who are looking for a light or spark to help them pick up their own crown and be able to look in the mirror and love who you see looking back. This is a place for us to talk, dress up and shop for clothes that make us feel like Divas (specifically for plus-size ladies), as well as share food, tips, and fun ideas. 
So friends, that's my story. I hope it resonated with someone out there. If so I'd love to hear in the comment section. And I hope you'll stay along for this journey with me wherever it may take us.